MONTCLAIR · FLORHAM PARK · JERSEY SHORE
We're proud to be the #1 CoolSculpting provider in New Jersey, and the #4 provider in the world—out of more than 4,000 providers! We believe in the power of a VIP experience, which is why we have over 700 5-star reviews and a 96% customer satisfaction rate!

Join the 2,000+ satisfied customers who have chosen Sperling Dermatology for their CoolSculpting needs by taking advantage of our BEST OFFER EVER!
OUR BEST OFFER EVER! 💸
UP TO $1200 OFF (ENDS 8/31)
WHEN IT COMES TO
THE BEST IS SPERLING DERMATOLOGY

TRUST THE COOLSCULPTING EXPERTS ❄️
#1 COOLSCULPTING PROVIDER IN NEW JERSEY 🏆

700+ VERIFIED FIVE-STAR REVIEWS ⭐
TRUST A BOARD-CERTIFIED DERMATOLOGIST 👩🏼‍⚕️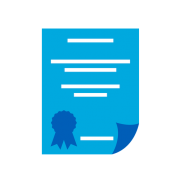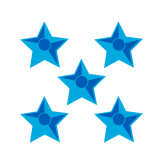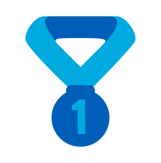 #4 COOLSCULPTING PROVIDER IN THE 🌎
96% SATISFACTION RATE ON 2,000+ TREATMENTS 🥰
AND A COOLSCULPTING-CERTIFIED STAFF 📘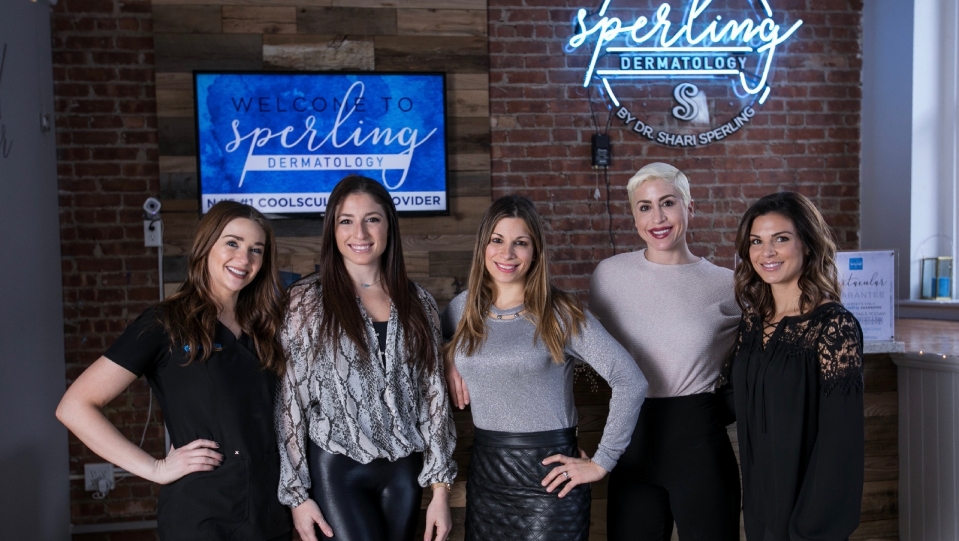 WE BELIEVE IN THE POWER OF A VIP 🥂 EXPERIENCE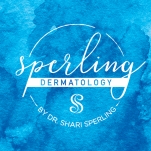 HOW DOES COOLSCULPTING WORK?
Many of us have stubborn fat despite diet and exercise.
NO SURGERY. NO NEEDLES. NO DOWNTIME.
CoolSculpting technology uses controlled cooling to target and kill only these fat cells.
In the weeks to follow, the body naturally processes the fat and eliminates those dead cells.
CoolSculpting results are long-term, as treated fat cells are gone for good.
YOU'VE GOT QUESTIONS 🙋🏼‍♀️
WE'VE GOT ANSWERS 🥳
HOW MUCH DOES COOLSCULPTING COST?
The price for CoolSculpting varies depending on your areas of concern, the number of sessions needed, and your ultimate goals. You'll create a customized treatment plan with one of Sperling Dermatology's CoolSculpting experts tailored to your body, your goals, and your budget. We are happy to offer financing options that allow you to pay as little as $199/month for your CoolSculpting treatment! Fill out the form on this page so you can get up to $1200 off and lock in our lowest price ever! 💸
WHAT DOES COOLSCULPTING FEEL LIKE?
During your treatment, a gel pad and applicator are applied to the targeted area. Applicators use a vacuum to draw the tissue into the applicator cup. You may feel pulling, tugging, and mild pinching. Controlled cooling is then delivered to the targeted fat so you may feel intense cold, but this sensation typically subsides within 10 minutes as the area becomes numb. Many people read, check email, or even take a nap during their sessions. At our spectacular locations, you can even watch Netflix while you chill! You can return to normal day-to-day activities immediately following your treatment. 🛋️
Once the treated fat cells are crystallized (frozen), the body naturally processes the fat and eliminates these dead cells. Once the treated fat cells are gone, they're gone for good! BYE BYE FAT! 🥶
DOES COOLSCULPTING REALLY WORK? WHEN WILL I SEE RESULTS?
Yes! At Sperling Dermatology we have a 96% customer satisfaction rate, and we're the only provider in New Jersey to offer a satisfaction guarantee. While some of our patients see results as early as 3 weeks after their first session, most dramatic results are usually seen 1-3 months after treatment. 💪🏼
WHAT HAPPENS IF I GAIN WEIGHT AFTER MY COOLSCULPTING TREATMENT?
Many of our patients have reported taking better care of themselves after their CoolSculpting treatment. However, if you do happen to gain weight afterwards, remaining fat cells may enlarge as they absorb excess fat. 🤓
I'M READY! WHAT SHOULD I DO NOW?
We're so glad that you've chosen Sperling Dermatology, the #1 provider of CoolSculpting in New Jersey, to help you feel, look, and be spectacular. 💃🏼
Fill out the form below 👇🏼 to redeem our best offer ever...up to $1200 off your CoolSculpting treatment! One of our CoolSculpting experts will be in touch shortly to discuss your customized treatment plan and help you book your 15-minute complimentary consultation. 🎉
We have 3 convenient locations in New Jersey and 8 CoolSculpting machines. That means you can save time by treating multiple areas in one sitting! 💕
Montclair 🇺🇸

211 Glenridge Ave
Florham Park 🇺🇸
222 Columbia Turnpike
Jersey Shore 🇺🇸
3600 NJ-66 Suite 150
Copyright © 2019 All Rights Reserved.
WE CAN'T WAIT TO MEET YOU! 😍
OUR BEST OFFER EVER! 💸
UP TO $1200 OFF (ENDS 8/31)